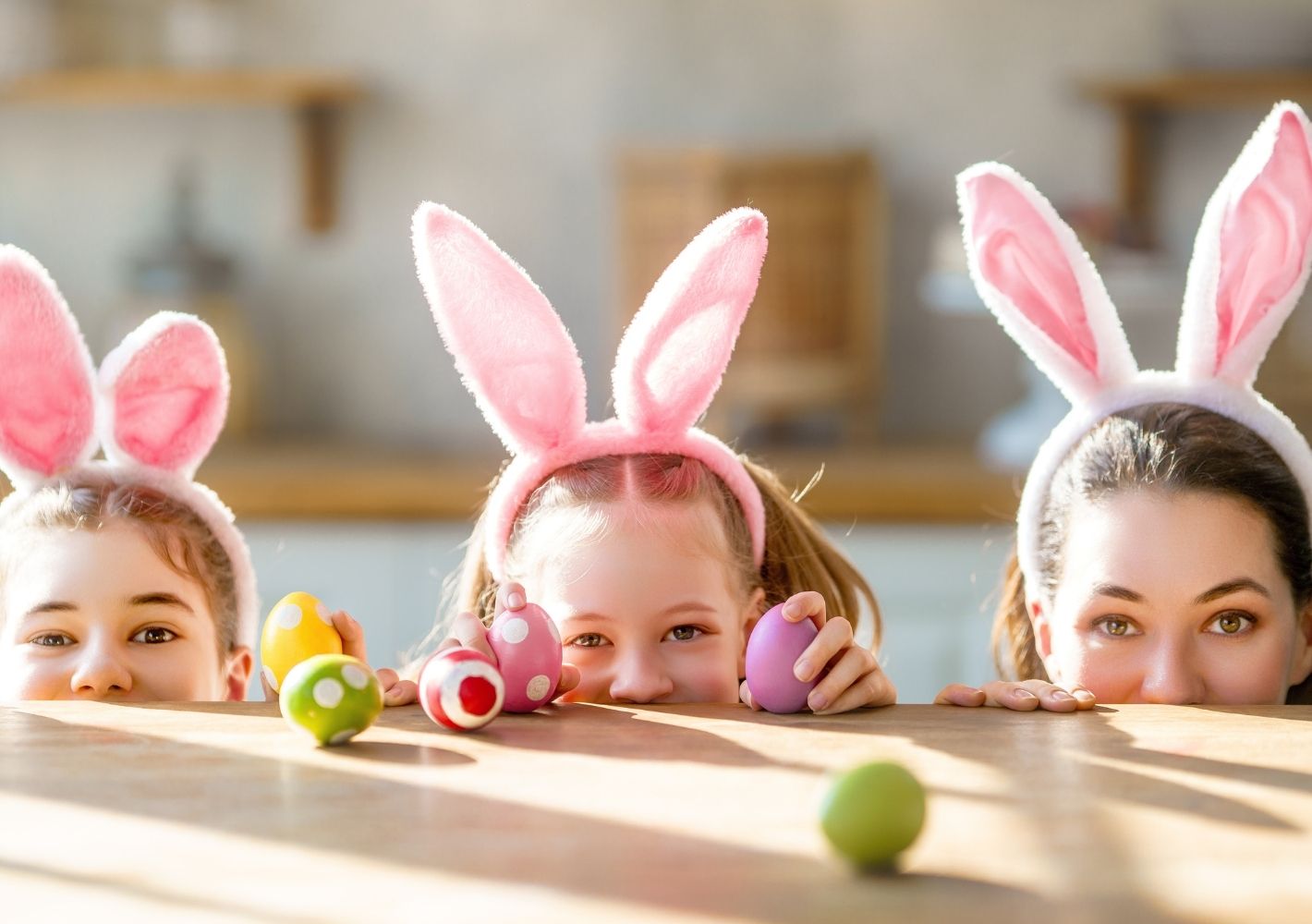 Find your Easter joy
My wife and I have been involved in our community Easter Egg hunt for several years. Despite the hard work that goes into organizing an event this large, it's all worth it when I get to see the delight on the faces of the children as they race around to fill their baskets with brightly colored eggs.
If you get the chance to observe or participate in an Easter Egg hunt, you may notice that depending on the DISC style of the child, they are going to have a different approach to the day.
For the "D" style child, this is a competition. The balloons, the brightly colored decorations, and even the friendly bunny are all distractions from the main goal - the accumulation of eggs. When the hunt starts, the "D" kid is on a mission to get as many eggs as possible. They may not be able to collect all the eggs, but they are going to do their best to make sure when it is all said and done, they have the most.
For the "I" style child this is fun. The balloons, the brightly colored decorations, and especially the friendly bunny all combine to make this "the best day ever!" Once, I noticed a little girl who was so excited about every egg she picked up that she would run back to her parents each time to show them. I saw another young boy sitting crossed legged in the middle of the field eating and just happy to be there. That's the "I" style.
For the "S" style child, this is how traditions are made. Experiencing the same egg hunt they participated in last year is part of what they like. The balloons and decorations make it exciting, but it is also familiar and safe. Often first time "S" children will stick close to their parents and siblings. One of the coolest things I saw at the egg hunt was a little boy taking the time to share some of his eggs with another boy who didn't have as many eggs in his basket. From what I observed, this wasn't prompted by a parent but was a spontaneous act by the "S" style child.
For the "C" style child, there is a right and a wrong way to approach the egg hunting task. Older "C" children will have already devised a plan to quickly and efficiently gather the most eggs. I notice the looks and comments of the "C" children as they observer other kids who left their designated area, started too early, or used an unsanctioned egg carrier. One observation that made me laugh out loud once was a little girl whose eggs were grouped by color within her basket.
Each DISC personality style child has a different focus, and that's okay. If some kids want to stop, sit down and enjoy a bite to eat in the middle of the hunt, let them. If some children seem more focused on organizing and arranging their basket than finding more eggs, that's okay too. What makes you happy may not be what makes someone else happy. Remember DISC teaches us that just because someone is different, that doesn't make them wrong.