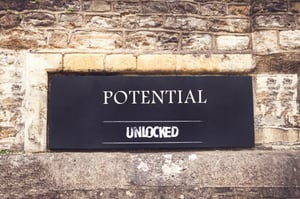 DISC is a useful tool in any organization that relies on people for its success. Businesses, sales teams, life coaches, consulting practices, and educational institutions have all found ways to use DISC and William Marston's theories of human behavior to enact positive changes for their members and employees. DISC can be used to increase productivity, strengthen communication, build strong teams, and capitalize on the innate strengths of staff, volunteers, and employees.
Churches and ministries are excellent examples of organizations that rely on people for success. Churches and ministries are only as strong as their congregation, volunteers, and staff. PeopleKeys understands this, and offers DISC solutions specifically tailored to meet the unique needs of Christian organizations. Christian Perspectives in Applied Behavioral Analysis and the Certified Behavioral Life Coach courses are two examples of popular DISC training courses with a Christian focus. Now, PeopleKeys is planning to take things one step further with its newest product for the Christian market: MinistryKeys.
MinistryKeys is a subscription service that provides behavioral analysis tools to clients on a monthly or yearly basis. Contracting with MinistryKeys provides access to the following services for the duration of the subscription:
DISC Reports from a Biblical Perspective
Access to Biblical DISC Reports and the all-new Biblical DISC Workshop Team Report are both included in a MinistryKeys subscription. These two assessments provide insight into an individual's personality, behavior, strengths, and weaknesses, all from a Christian perspective. When thoughtfully administered and interpreted, These DISC reporting tools can be used to build strong teams and dramatically improve communication with congregation, staff, and volunteers.
These reports reveal an individual's unique talents and gifts, and are geared towards allowing ministries to recognize and utilize the natural potential of staff and volunteers, thus improving the volunteer experience and increasing productivity.
---
Clients can also opt to include the following additional services to their MinistryKeys subscription:
Benchmarks for church positions
Using behavioral analysis for benchmarking will assist in the hiring and placement of staff and will ultimately stimulate positive growth.
Certified Behavioral Life Coach Training
This certification training course explores ways of using DISC theories of human behavior to provide Christian life coaching services.
MinistryKeys provides guidance and support on an ongoing basis, ensuring that churches, ministries, and other religious organizations can fulfill their mission and use their human resources wisely.
MinistryKeys is in the final stages of development, and will be available soon. In the meantime, for more information on MinistryKeys please read our MinistryKeys press release, or contact a PeopleKeys representative today.