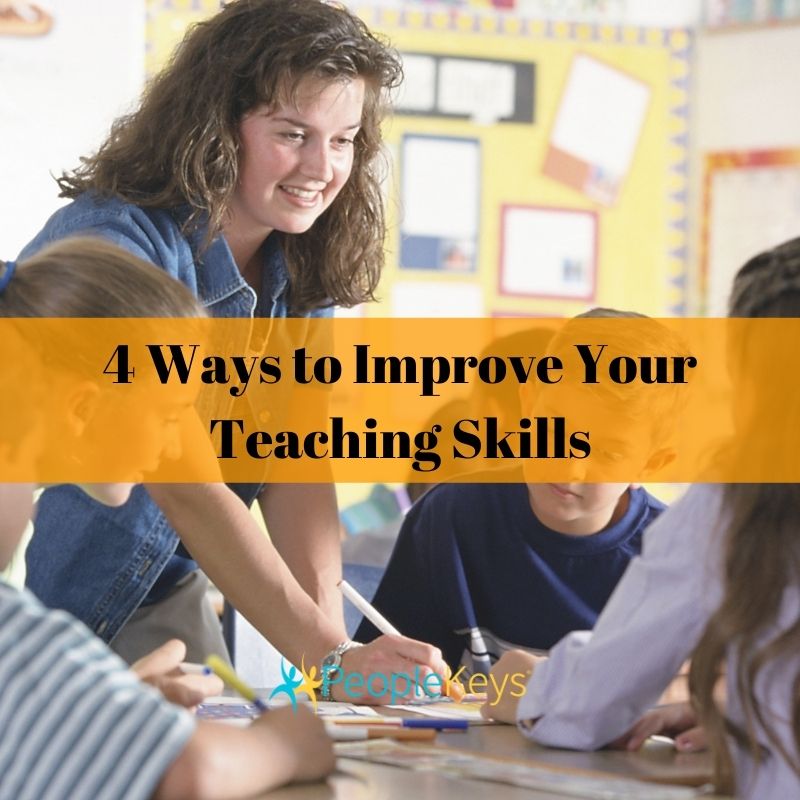 4 Ways to Improve Your Teaching Skills
Every educator deals with a wide range of student personalities and behaviors daily. There are always some overachievers, as well as those students who need a little push in the right direction and require undivided attention but sometimes are overlooked. Educators' efforts are considered a success if they meet milestones provided by academic boards. However, some students are not given the individual support needed to compete against their peers academically. The truth is it's not that they can't comprehend what's being taught to them, as much as it is how they are being taught. Many of these kids are recklessly thrown into programs and classrooms without the right encouragement to go the extra mile towards success. In this blog, we address a few suggestions on improving these situations.
1. Find the right tools
With very few hours in a day, no clone, and such little pay in some cases, it's not possible to work one-on-one to develop educational plans for each student individually. There are only 180 days in the school year, and those students plan to move to the next grade level. For college-bound students, you will never see most of them again, but it's up to you to get them to that point. No matter how hard you try or how great a teacher you are, there unfortunately will be education casualties. By applying the right tools and teaching techniques to your students, you can quickly learn what makes them tick, how they think and learn, and how they are best taught.
2. Know your students' traits
Knowing your students' personality traits, tendencies, and adaptability will help you uncover who your students are and who they are not. Adopting DISC-based assessments such as the PeopleKeys Student Strengths Report into your curriculum will help you better gauge your students' performance, improve their productivity, and better communicate with them. By learning your students' personalities, you can place them in more effective groups and help each student become better collaborators while engaging them each in a learning style that best suits their personality traits. You will be a stronger influence in their lives while encouraging them to be more confident in their educational journies.
3. Recognize student learning styles
Every student learns differently, and the Student Strengths Report offers educators, coaches, tutors, and parents the opportunity to get to know their students inside and out. In any situation, outside factors can contribute to success just as much as internal factors. Some educators are leaders, some are supporters, and the rest are followers who can contribute their own unique skillsets for the betterment of the team as a whole.
4. Use behavioral awareness in education
Utilizing DISC in the classroom enables you to coach and teach students in ways that will prove to empower them while building necessary soft skills. You will inherently provide each student with more one-on-one attention while enabling them to lead and communicate more effectively with each other.
A D style student, for example, may have the ambition and willpower to complete a decent project on time, but if teamed up with a C personality style, that pair will have the right detail-orientation to create a more memorable project and earn a higher grade. Likewise, the I type personality has the right people skills to get through to the S type student, who might be struggling with confidence and has a fear of not fitting in. That same S student will provide that I student with more grounding and stability, where they can be fundamentally all over the place and unable to focus.
Utilizing Student Strengths, you are able to connect with the core of your students, understand what is not being said, and captivate them with positive thinking. It assesses the strengths and limitations of each student while providing a cheat sheet on how to avoid conflict. The assessment also offers great advice that can be used for determining future career paths – something you can use to encourage your students to go above and beyond, based on their interests and their interests alone.