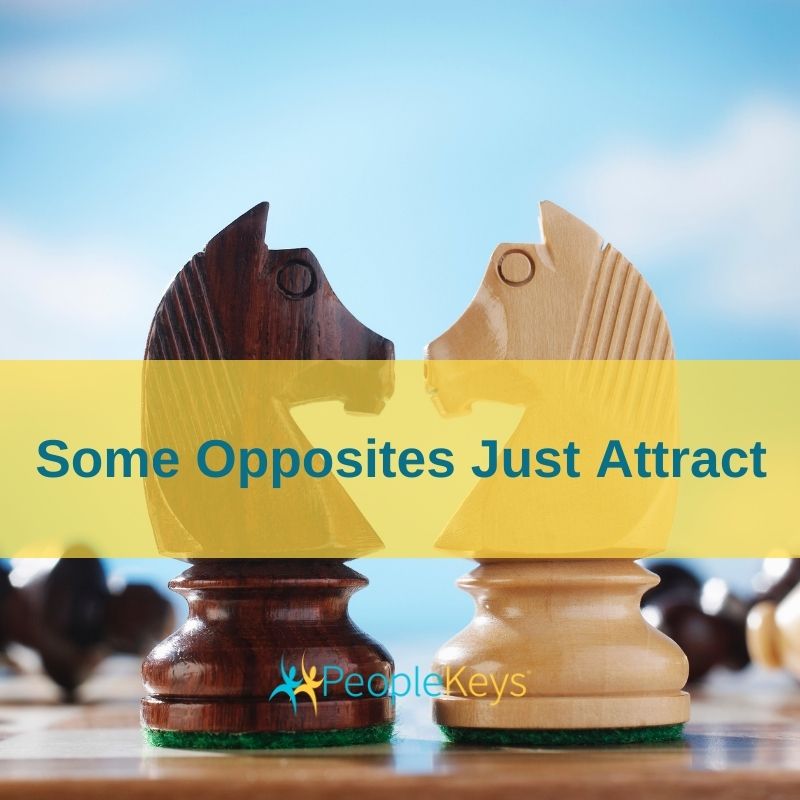 Some Opposites Just Attract
There could not be a couple more opposite in personality styles than Blake Shelton and Gwen Stefani. People thought it might be a publicity stunt at first, but it seems the two opposites are really attracted to one another. Shelton himself is quoted as saying, "We could not be, on paper, any more different!"
Blake Shelton is a good old country boy, living on a farm in Oklahoma, and likes to hunt, fish and ride tractors. Gwen is a California-raised girl who loves glitz and glamour. They both joke that they didn't even know each other's songs when they first started dating.
If you want to see just how different their personality styles are, check out the titles to some of their songs. Gwen, being a very outgoing "I/D" style has songs like:
"Hollaback Girl" – So I'm ready to attack, gonna lead the pack
"Rich Girl" – Think what that money could bring, I'd buy everything
"Make Me Like" – I'm so mad at you 'cause now you got me missing you
"Bubble Pop Electric" – Just get yourself dolled up alright toots
That definitely sounds like someone who is rather assertive, extremely outgoing, and loves the limelight.
In contrast, Blake who is more an "S/C" conservative country singer, writes songs like:
"Home" – I wanna go home. Oh, I miss you, you know
"I'll name the Dogs" – You name the babies and I'll name the dogs, yeah
"God Gave Me You" – But you stay here right beside me, watch as the storm goes through, and I need you
And it almost seems as if this song is all about Blake and Gwen, pretty much summing up their relationship:
"Friends" – Who'd thought we'd wind up here together? It's crazy that we're standing side by side
If you still need more proof, look at their dress styles in this photo that was posted on the Arizona Cardinals' Twitter feed. Country meets glamour!
Read more on our blog about DISC styles attracting despite being polar opposites.