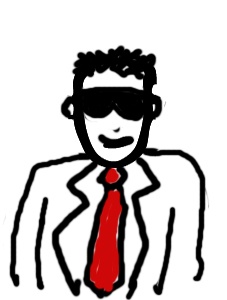 The People of PeopleKeys: John Schindell
I've been speaking for most of my life, but it wasn't until recently that I've started getting paid for it. My first professional speaking gigs were small (The Airport Announcement Guy, Sham-Wow Demonstrator at the Fair, Professional Weight Guesser, etc.). However, through a combination of persistence and luck, it wasn't long before my career evolved into the juggernaut you're experiencing now!
Personality at home: Definitely and "I" along with some "D".
Personality at work: Believe it or not, MY "D" sometimes get's higher than my "I". My wife knows that there are two sides of me, and she doesn't like talking to me when I'm in "Work Mode".
Title: Coach – I'm currently coaching my 5 year old's soccer team.
What do you do at PeopleKeys: That, my friends is a well guarded secret!!! If you have had the pleasure of attending our webinars or live training, then you have probably seen me in action. I also get to visit many of our clients as a trainer or consultant. Finally, it's my voice you will hear on our voicemail!
What style to you admire most? I guess it's normal to admire the characteristics in others that you don't have… So yes, I admit it! I wish I could spell better, and that I was better at math, or could remember details, or even remember my own cell phone number. Also, I'm not a strong swimmer and I'm terrible at golf. I'm also not a very good bowler and I can't sing. I don't know exactly where I'm going with this, but I feel very sad now!
Find out your personality style: