Personality Style at home/socially:
IS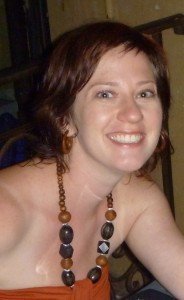 Personality Style at work: SDI
Title = Director of Marketing & Development
What I do at PeopleKeys: I manage project and software development as well as interacting with current partners, distributors, and clients to meet the needs of their clientele for products, promotions, and marketing. I oversee and approve all of the PeopleKeys marketing efforts.
How does my personality fit my position = Primarily an S personality style at work, I care about the client and the PeopleKeys team being happy throughout all project development. I prefer consensus, but my D personality style makes it possible for me to make decisions quickly and focus on meeting goals. The I personality style is especially helpful when speaking with clients or staff, where we can chat a bit and not focus solely on the professional project. It lightens things up a bit in a professional setting. Although my primary style is passive in the work place, my active D and I-styles allow me to move quickly and adapt to fast paced environments.
What personality style do I admire and why?
I admire the C-personality style, because I lack those super powers myself. I also think they get overlooked the most because they tend not to brag at all. The C-style is able to remain organized at all times, meanwhile I have almost 9,000 emails in my inbox because I never delete one. The C-style is able to see the details that most of us overlook and are such creative problem solvers. I work with a lot of really high C personality styles in project development, IT, and marketing, and all of them are very competent and self-motivated workers who I depend on constantly to put forth quality results.
What personality style are you?