Which Teenage Mutant Ninja Turtle's Personality Do You Have?
Can a turtle have a personality? If it's a Teenage Mutant Ninja Turtle, you bet! Let's take a look at the DISC personalities of everyone's favorite heroes in a half shell.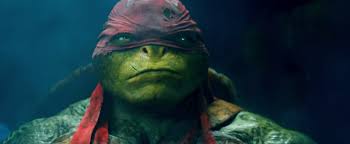 Personality Style D: Raphael
Raphael is fearless.
Though not the leader of the group, Raphael is the group's alpha. On a good day, you might think of him as brave, fearless, and resourceful. On a bad day, he's bossy, impulsive, and hot-headed.
Raphael has the confidence and charisma of a "D" personality. He also shares the "D's" natural tendency to challenge authority (usually because he's always convinced he's right). Raphael is the first one to charge when a fight breaks out and seems to be ready for anything, anytime. But, he's sometimes a bit hasty in his decisions, not thinking through the consequences of his actions. That's not a good thing when you're fighting an army of Krang, and the fate of the city rests on your shoulders. (And he needs to work on those anger issues, too!)
"Every time I pushed you...I threatened you, I yelled at you, I pushed you beyond your limits, it's because I believe in you!" –Raphael.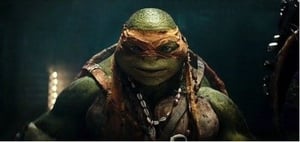 Personality Style I: Michelangelo
Mikey is the jokester.
Slice of pizza in hand and shouts of "COWABUNGA!" Mikey is a turtle that's always ready for a good time. He had tons of energy and is playful and fun. Like many people that share his "I" personality, Michelangelo is the life of the party. But, when it comes time to be serious, he sometimes has trouble finding his focus. He's disorganized, but only because there are so many other ways he'd prefer to spend his time—Dancing, skateboarding, playing video games, and most importantly, wisecracking.
Mikey is the comic relief in critical situations and is an optimist who instinctively looks at things' bright side. Fun and social, he craves acceptance from the world outside of the sewer. Mikey is much more comfortable being the center of attention than he is hiding in the shadows.

"Come with me. I got a safe place for you to hide. And if you're thirsty, I got a secret stash of orange crush behind the fridge. Don't tell Raph." -Mikey
Leo is the heart of the team.
Loyal, brave, and responsible, Leonardo is the team leader, but not by choice. His mentor, Splinter, chose him to be the group leader because he knew that Leonardo could be trusted to always act in the team's best interests. Leonardo is protective of his brothers, sometimes acting like more of a parent than a sibling. Like a real "S" personality, he is the glue that holds the group together— Without Leo playing mediator to the rest of his brothers, the team wouldn't stand a chance.
Even though they sometimes grumble about being given orders from Leo, the other turtles respect him and work to rise to meet the high bar Leonardo sets. Leo is motivated by family, justice, and a strong moral code. Despite his tendency to sometimes second-guess himself, he takes his role as leader very seriously.
"You think I asked to be the leader of this outfit, Raph? Do you think I wanted this? Splinter chose me. I'm just doing my duty." -Leonardo.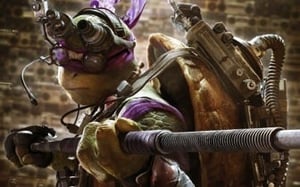 Personality Style C: Donatello
Donny is the thinker.
Every team needs a brain, and for the Turtles, that's Donny. He's smart and philosophical. True to the personality of a "C," he is meticulous and thinks problems through before making decisions.
He would be the most likely to spend the evening reading a book, lost in research. (While Mikey ate pizza, and Raph and Leo sparred.) Though he can hold his own in a fight, he is more inclined towards gadgets, mechanical devices, and mathematics.
Leonardo: "Donnie, what are the odds of surviving this?"
Donatello: "0.00000003%!"
Leonardo: "I'll take it!"