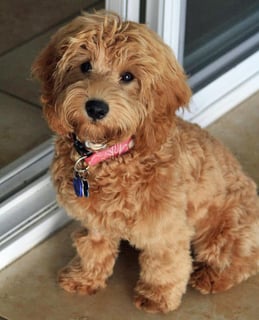 OK, so this isn't actually a photo of James. He is a bit camera shy
Personality at home: Playful and endearing. I am loyal to a fault and very protective of my family.
Personality at work: Quiet and vigilant. I run to the server room a few times a day, but for the most part I stay curled up at my desk.
Title: Network Watchdog.
What do you do at PeopleKeys: Being a precisionist, I am constantly sniffing out bugs and misconfigurations in our network so that everything runs smoothly.
What style to you admire most? People with a high I personality. They always give me treats and tell me what a good boy I've been.