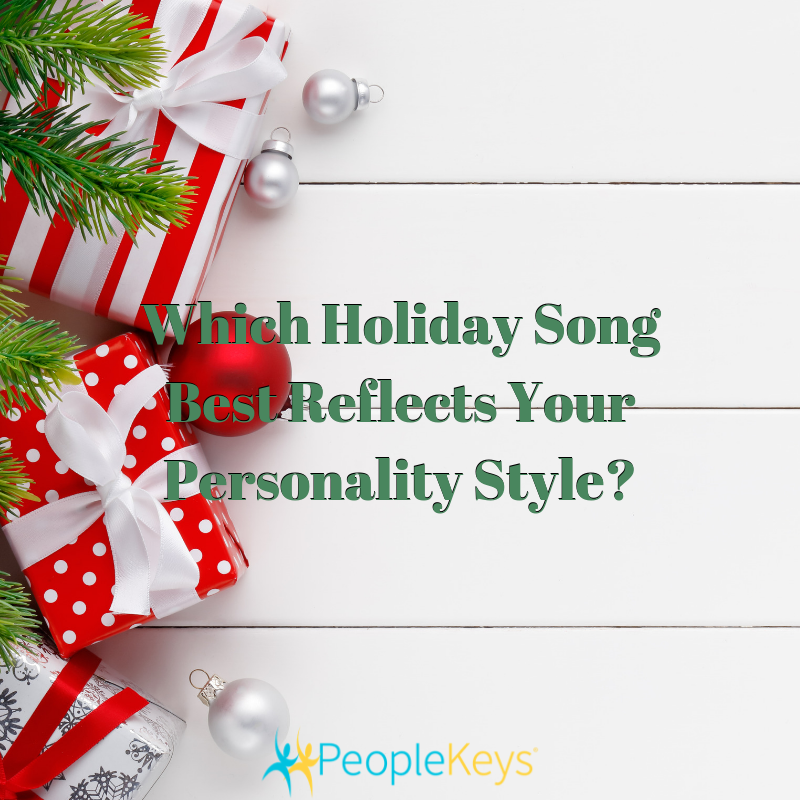 Which Holiday Song Best Reflects Your Personality Style?
Christmas is almost here! You can feel the excitement in the air. While you're finishing the last-minute holiday preparations, why not listen to a little music to get in the spirit? We've collected a list of the holiday songs that reflect each of the DISC personality styles. Which one is your favorite?
Personality Style D: Baby, It's Cold Outside
Sometimes it takes a little coaxing to get you to slow down and relax into the holiday spirit, but once you're there you're ready to celebrate.
Personality Style I: Jingle Bell Rock
You love a good party, and for you Christmas is all about fun times with family and friends. Put your dancing shoes on and get moving!
Personality Style S: I'll Be Home for Christmas
Your favorite thing about the holidays is togetherness and tradition. This song is a great reminder of the importance of family, and inspires warm memories of home and Christmases past.
Personality Style C: The Twelve Days of Christmas
Because nothing says "I'm ready for Christmas!" like keeping a detailed list.
From our family at PeopleKeys to yours, have a joyful Christmas. No matter how you celebrate the holidays, we hope it's merry and bright.