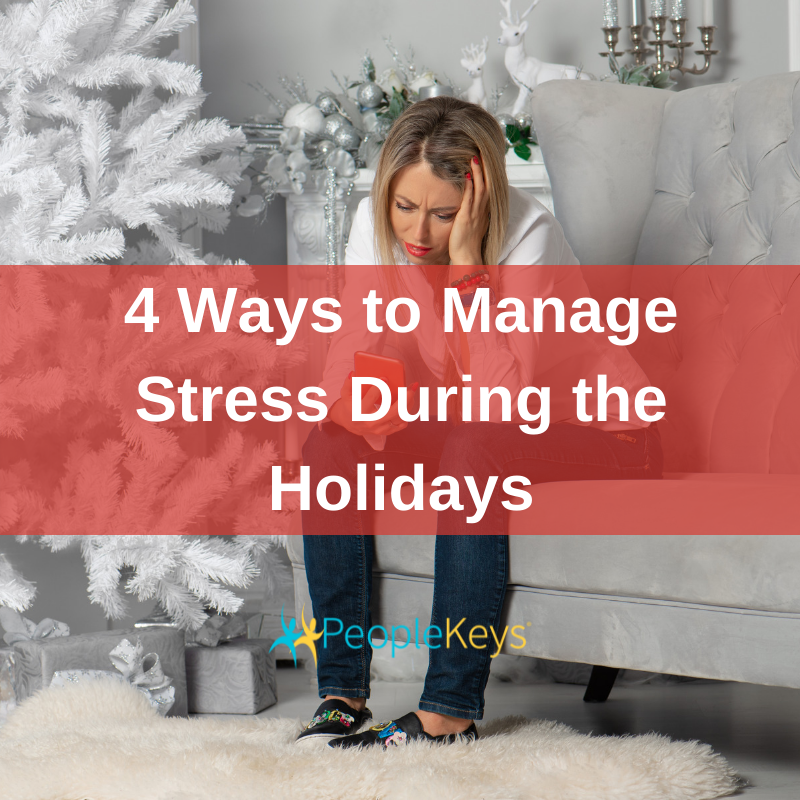 4 Ways To Manage Stress During The Holidays
It's beginning to look a lot like Christmas! Though it looks like a snow-covered winter wonderland, December for many Americans feels like STRESS. It is ironic that we set apart time for appreciating one another yet so often end up feeling overwhelmed and underappreciated. The last thing anyone needs this year is more stress! Here are four quick and easy tips to help deal with stress this Holiday season:
1. Set a spending limit
Running low on funds is one of the most common stressors during the Holidays. Western society is focused on materialism. I advise you to set a spending limit. Set a firm line that you will not cross. Something as simple as a $20.00 per person budget for everyone on your gift list is a starting point. Though gift-giving is a great way to show love; love is more about relationships than stuff. Thoughts count more than price tags this Christmas!
2. Set boundaries in relationships
Speaking of limits, it is also important to set boundaries in interpersonal relationships. If something is making you uncomfortable, find a polite way to express yourself. Setting boundaries is a great way to ease stress. Let the people around you know your expectations upfront. It isn't selfish to have your needs met. Be sure you are utilizing your friendships in healthy ways and not overextending or acting like a parasite. This balance can take time for some of us, but once locked in the Holidays feel a little more warm and fuzzy.
3. Get organized
Our next tip to decrease stress levels during the Holiday Season is to focus on getting organized. I'm not suggesting you go completely overboard and develop Christmas OCD, but simple things like setting a daily schedule, keeping your living space tidy, and donating gently used clothing.
The way I like to start my day is by making my bed. This way I have accomplished something and also focused on improving my environment. There is something fulfilling about improving the space around us. Our brains are wired to seek fulfillment by completing tasks.
4. Don't let your diet get out of hand
We all know that the Holiday season is one of the best times of year to overindulge in food. Though it is common to gorge on calories during the winter season, did you know that your diet can affect the way you think? We are complex machines built out of the foods we intake on a daily basis. Studies have linked anxiety to high carbohydrate diets, and the holidays are definitely not known for a lack of carbs. This year try to discipline yourself and focus on eating more whole, plant-based foods and less processed products and simple sugars. This is sure to improve your overall mood, mental clarity, and self-control.
There are so many ways to unwind, these are just four quick tips to help you out this Holiday season. I hope these ideas spark others in you. Every individual is unique! Use your own truths to find other creative ways to destress. Thinking about the process mindfully is therapeutic in and of itself.
PeopleKeys is dedicated to improving your quality of life. Discover additional stress management techniques with our online Managing Stress course. Understanding your DISC style and how stress affects you can help you manage stress more effectively. If you don't know your DISC style, take a DISC profile assessment today to learn more about how you interact with your world!