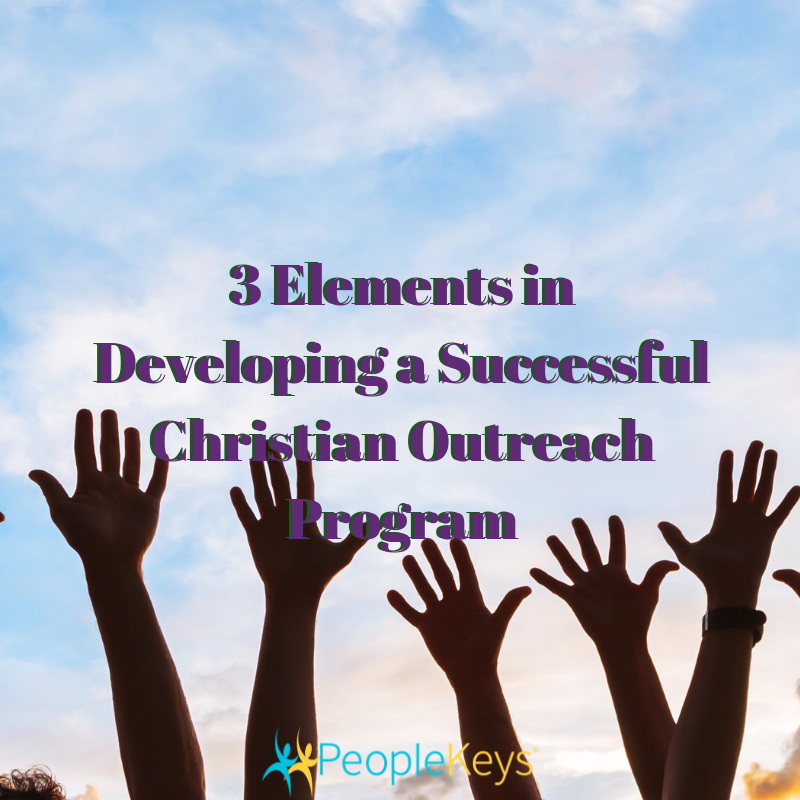 3 Elements in Developing a Successful Christian Outreach Program
Success is not always measured in money, status or possessions. For some, it is how much positive difference could be made in the lives of others. For these noble people, volunteerism is a calling, and a much-needed service for every non-profit. Volunteerism is growing, as people are getting more involved in grass-roots movements and corporations are becoming more socially-conscious citizens. Volunteers have always been the heart and soul of churches and outreach organizations. Without their gifts of time, energy, skills and talents, some churches could not afford to operate. If you have a Christian volunteer program, make sure it has these three elements to ensure its success:
1. Create a program mission statement. Make sure that the champions of your program have a purpose. Create a mission statement that will inspire and empower your volunteers. The statement does not need to be complex, but it does help your team to be accountable to the mission and the community that it serves.

2. Place volunteers in areas of their passions. Each person brings something unique to the table. Each individual's behavioral strengths and spiritual gifts may not be immediately known. In order to create an environment where people will excel and enjoy their roles, a quick assessment of their personality style and natural talents with the Spiritual Gifts Inventory + DISC overview should be done initially to unearth their value and plug them into the right roles.

3. Recognize and reward your volunteers. Volunteers selflessly and generously give of their time, and deserve to be shown gratitude and recognition for their service. Their best payment is knowing within that they've impacted and progressed the mission of the outreach, however your public recognition will go a long way in showing them and the world how much their acts of generosity have aided the cause. Allowing volunteers to share stories of their experiences is a great way to recognize their value and voice.
We love to hear stories of how DISC has helped volunteers succeed in their roles. Share your stories in the comments below.
What if your calling is to equip others for service? Learn
.